Music workshops "Wespół Zespół"
19.03.2018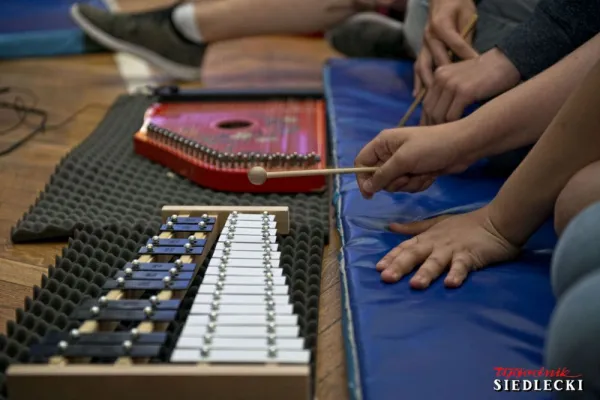 Music workshops "Wespół band" are intended for the oldest classes of general primary schools and secondary schools

Workshop description:

Participants of the workshops receive simple instruments: bongos, ocarinas, xylophones, "tile-phones", zithers, boom boom pipes, as well as tablets and computers. After a few exercises and playing with rhythm, dynamics or timbre, the band creates its own musical events, which are saved in the Reaper program in the form of clear graphic symbols, signs and colors. The resulting graphic score is displayed on a large screen, visible to the performers and the audience. The cursor moves along the timeline for precise rhythmic and timing control. After a few minutes of fun, the participants who do not know the notes become a well-functioning orchestra. They create the sound equivalents of graphic symbols themselves, compose, record and perform their own work. Such an experience at an early stage of education makes a young person aware that music is not the domain of specialized musicians, and their own amateur attempts to create music have great artistic, social and cognitive values.

The one-day workshop ends with a public performance of the piece.
Fundacja PZU is a partner of the project
The workshops were held in six selected schools in the Mazowieckie Voivodeship:

19/03/2018 in Józef Piłsudski I Liceum in Garwolin

17/05/2018 at the Edmund Bakalarz Public Primary School No. 19.in Radom

22/05/2018 at Adam Mickiewicz Primary School No 4 in Siedlce

22/10/2018 at the Kornel Makuszyński Primary School in Halinów

29/11/2018 at Eliza Orzeszkowa Primary School No. 6 in Żyrardów

04/12/2018 at the Nicolaus Copernicus Primary School in Serock

Graphic scores created and made by workshop participants: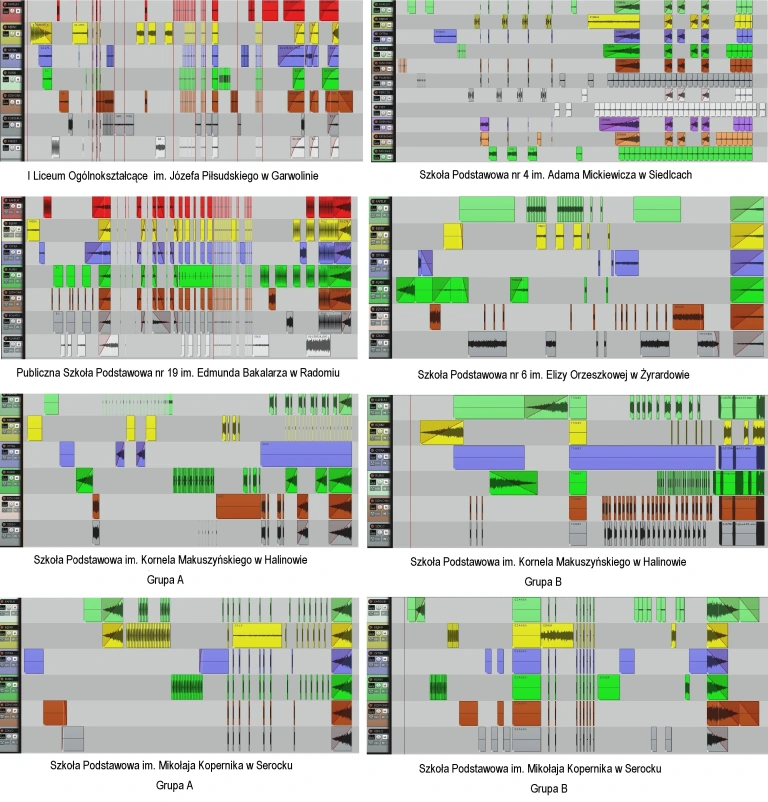 Excerpt of a concert at Adam Mickiewicz Primary School No. 4 im. in Siedlce:
Rehearsal at Public Primary School No 19 in Radom
Recommended links:
https://www.therhythmtrainer.com/