IRAN – Tradition and Avant-garde @ KODY Festival, Lublin, PL
25.05.2023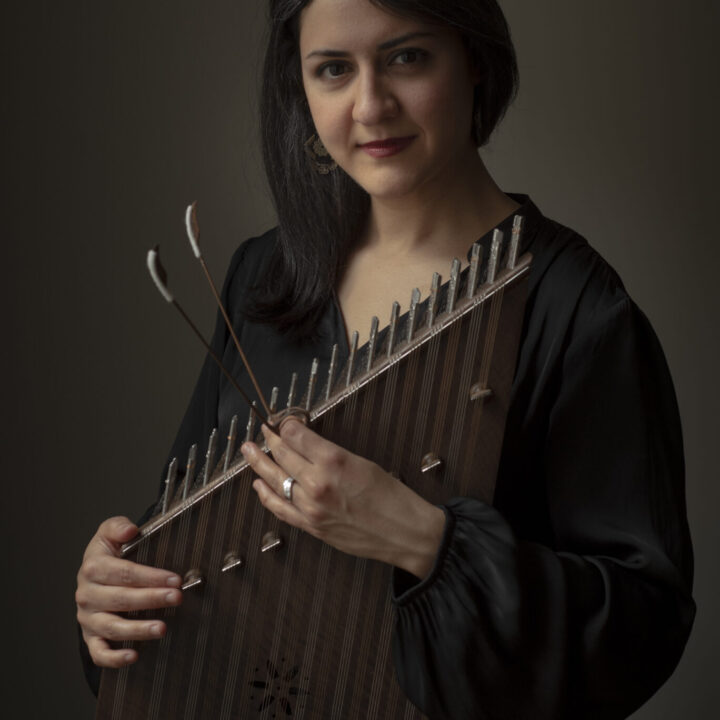 25 May 2023 / Thursday / 7 pm
The Dominican Friars' Monastery
Programme:
    Farnaz MODARRESIFAR – Improvisations for santur and instruments/premiere
    Martyna KOSECKA – Homāio for Persian ney/flute, santur, percussion, 
    string trio and    electronics / premiere (Supported by the funds from Norsk Kulturfond)
    Fozié MAJD – Farāghi for violin and cello / Polish premiere
    Farzia FALLAH – Lalayi for string trio / Polish premiere
    Anahita ABBASI – Zavaya / Polish premiere

Performers:
   flow unit
   Ewa LIEBCHEN – flute
   Farnaz MODARRESIFAR – santour
   Anna KWIATKOWSKA – violin
   Paweł CZARNY – viola
   Mikołaj PAŁOSZ – cello
   Magdalena KORDYLASIŃSKA – percussion
   Idin Samimi MOFAKHAM – live electronics
   Martyna KOSECKA – conductor, live electronics,
Iran – Tradition and Avantgarde
Openness to the world and awareness of tradition – these features can be found in the program of the joint performance of leading Polish performers of contemporary music and musicians from Iran. Lively contacts with the West in the 1960s and 1970s were conducive to the emergence of outstanding talents, among which a special place belongs to the composer and ethnomusicologist Fouzieh Majd (born 1938). Wider recognition of her highly original achievements in the field of instrumental and electroacoustic work was not favored by cultural policies hostile to music after the Islamic revolution. Unlike Majd, who still lives in Tehran, many Iranian composers work in Europe and North America, and their works are performed by renowned ensembles in the programs of the most prestigious musical events. An internationally renowned composer is Anahita Abbasi (born 1985), currently living in San Diego, who in 2017 was one of the founders of the Iranian Female Composers Association (IFCA). The patriarchal view of the place of women in society and culture, perpetuated by the policy of the Islamic state, creates insurmountable obstacles for women who want to pursue their creative ambitions – the task of the Association of female composers living in Iran and in the diaspora is to empower Iranian female artists by "promoting originality, diversity and equality". Martyna Kosecka (born 1989), a Polish composer who lived in Tehran for many years and together with Idin Samimi Mofakham (privately her husband), initiated the first international festival of contemporary music in the Middle East. Farzia Fallah (born 1980), active in Germany, also belongs to the young generation of Iranian composers.
The interests of Iranian artists are diverse and not always related to the musical tradition of their country. Nevertheless, the program of this concert consists of works referring to the Persian musical culture – the most obvious, though not necessarily the most important, reference is the use of traditional Persian instruments. We will come closest to tradition by listening to the improvisation by Farnaz Modarresifar (born 1989) – a santour virtuoso (stringed instrument, a kind of dulcimer) living in Paris, who also invited Polish musicians to perform with her.
The composers are associated with the Iranian Female Composers Association (IFCA)